Since the dawn of the internet, people have been creating content online for people to enjoy for free. Also since the dawn of the internet, trolls have been ridiculing that content from below the parapet. Trolling takes zero effort, so we've made it even easier by creating this pre-packaged troll tool belt to be used at your leisure. Hey, someone's gotta do it!
Anonymizing Profile Pictures
To avoid people associating your real face with your destructive comments, here are some rights-free, fake profile pictures to avoid people making fun of how YOU look after you make fun of how THEY look.
Photo Comment Replies
If you're a troll, Facebook comment replies are your bread and butter. No more searching the internet for your favorite photo-based zingers. Save these images for an easy-access stockpile of funny memes you didn't write yourself: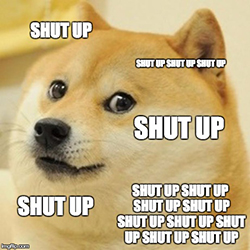 Pre-made Mean Comments
Why just scroll past when you could stop and spread a little hatred? Divisive internet comments are the most valuable tool in your troll-belt. Copy-and-paste your favorite below!
this is awful.
unsub
unsubscribing.
shitty opinion is shitty
idiots
fuck yourself.
TL;DR
this is dumb
gay.
well this is the dumbest thing I've seen all day
waste of time.
UNSUBSCRIIIIBBBEEE
this bitch needs a boyfriend
horrible.
so stupid.
you suck
And, a BONUS personalized "Above Average" comment:
More like BELOW Average.